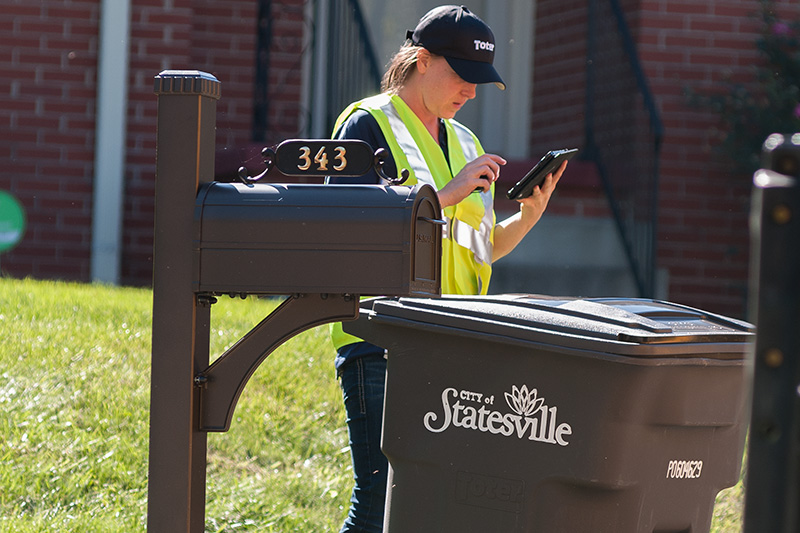 Garbage Waste Bin Removal Services
Change is inevitable, and you must be prepared to remove containers when customers switch vendors. ContainerPros® offers bin pickup when it becomes necessary. As a full-service provider, ContainerPros has solutions for just about everything waste-related, including container delivery, maintenance and cleaning, and removal and recycling.
If you need to retrieve commodities, ContainerPros handles every aspect of the operation. We plan for partial or complete removal, transport, disassembly, and load-out and/or recycling of your assets.
What Is Involved in Bin Removal?
The planning for cart and/or bin removal is every bit as critical as it is for a deployment program. Schedules are meticulously thought out and planned around existing route pickups to maximize productivity, enable efficiency, and to keep costs low. We utilize a unique second-pass method that has historically recorded an average 94% recovery rate.
Transporting and disassembly of the assets are important aspects of the removal effort. Our uniformed crews our outfitted with the proper equipment and safety gear. Each staging area is staffed with a trained supervisor to help overcome any roadblocks. Container counts are meticulously recorded, after which a summary analysis report is generated that will indicate quantities by manufacturer, size and color.
Why Clients Choose ContainerPros
When you work with ContainerPros, you will rest easy knowing that everything is recorded for accuracy and you will always know your inventory levels. We also handle any load-out needs for transporting to other regions for container reuse. All disassembled parts are carefully inventoried and stored at your yard for disposal or future use.