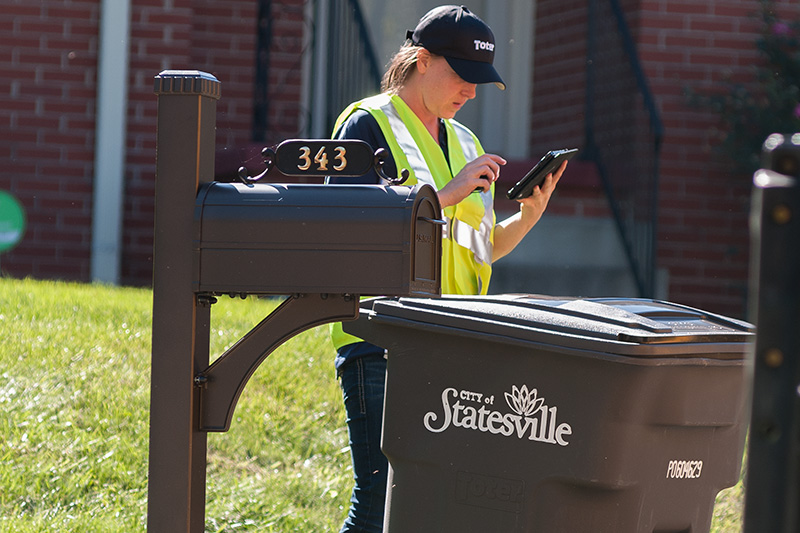 Garbage Waste Bin Removal Services
Change is inevitable, but haulers are rarely prepared to remove containers when contracts are lost. ContainerPros® offers professional asset recovery when it becomes necessary. We work with you to meticulously plan for the most efficient and effective method to remove, transport, disassemble, and load-out and/or recycle your containers.
What Is Involved in Asset Recovery
The planning for cart and/or bin removal is every bit as critical as it is for a deployment program. Schedules are meticulously thought out and planned around existing route pickups to maximize productivity, enable efficiency, and to keep costs low.
Transporting and disassembly of the assets are important aspects of the removal effort. Our uniformed crews our outfitted with the proper equipment and safety gear. Each staging area is staffed with a trained supervisor to help overcome any roadblocks. Container counts are meticulously recorded, after which a summary results report is provided.
Why Clients Choose ContainerPros
When you work with ContainerPros, you will rest easy knowing that you've done everything possible to maximize your asset recovery. We'll also handle logistics for any load-out needs and recycling (significant credits can be earned) or transporting to other regions for container reuse. And all disassembled parts are carefully stored at your yard for disposal or future use.